With a lot of our time spent indoors or under stuffy masks in the summer heat, the new reality of quarantine, lockdown and working from home is certainly beginning to take a toll on our skin. Take a break from watching the pandemic news of the day, and instead take some time out of your day to focus on self-care.
Now is the perfect time to level up your basic skincare routine to rival a professional treatment by your favorite esthetician, and we're going to show you how with a HK$3000 budget.
Basic Home Beauty Spa Under HK$3000
If your skin is feeling and looking lackluster, rough, patchy, or even sallow after months of lockdown, you're not alone. Fortunately, there's an easy fix to these skin concerns by way of modern, at-home beauty devices that can triple the effectiveness of your favorite skincare products. The "Basic Home Beauty Spa" is an affordable way to achieve salon-level results in the comforts of your home.
1. WASH SKIN WITH CLEANSER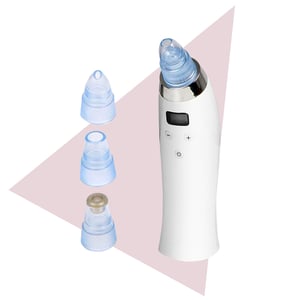 Your favorite cleanser. We suggest using a water-based cleanser with naturally derived ingredients that purifies skin without stripping it of its essential oils (e.g. Skin Need 01A Deep Cleanser). For a spa-worthy deep cleanse that removes even the most stubborn of dirt particles, use Comedo Suction Facial Cleansing Device (HK$480), which, in addition to cleansing skin, offers blackhead suction and microdermabrasion functions with four interchangeable probes.Gently wash your face in upward, circular motions with.
2. PREP SKIN WITH SERUM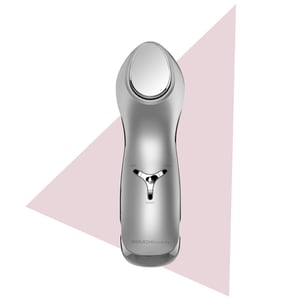 Facial serums are designed to deliver a higher concentration of active ingredients, targeting specific skin conditions such as fine lines and loss of elasticity. Apply a few drops of your favorite emollients-enriched serum on your face and neck (e.g. Skin Need 04B 100% Hyaluronic Acid + KGF). Couple with our temperature-controlled TouchBeauty Hot & Cool Facial Device (HK$1,580) that has the added benefit of a sonic vibration massager to improve skin texture. The heat function helps to prep the skin for better absorption of your favorite serum, and the cold massage tightens pores and boosts blood circulation.
3. LOCK IN MOISTURE WITH SHEET MASK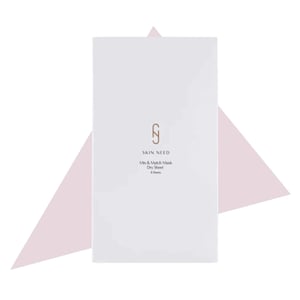 A sheet mask is ultra-effective in delivering key antioxidants, vitamins, and moisture directly into the skin via a thin fabric that sits closely with the contour of your face (e.g. Skin Need 08C Biocellulose Mask Sheet) Pat on your favorite mask and let it work its hydrating magic over the next 15-20 minutes.
4. SOOTHE SKIN WITH FACIAL CREAM
Gently massage your favorite facial cream into your skin in upward circular motions (never drag downwards!). We prefer fragrance-free and silicone-free moisturizers to minimize the risk for skin irritation and build-up of dead skin cells (e.g. Skin Need 05F Placenta Cream Base).

5. PROTECT SKIN WITH SUNSCREEN
The final step is to shield your skin from the sun's rays – the ultimate skin-ager. Apply a quarter teaspoon of your favorite broad-spectrum sunscreen, or if you don't have one yet, check out our guide to choosing the right sunscreen for you.
Related: Overview of all Beauty Treatments
Premium Home Beauty Spa
Now that we've gone through the steps for a basic at-home spa ritual, we're going to share four additional tips for a truly premium skincare experience. For the "Premium Home Beauty Spa", budget around HK$13,000 for the full scope of at-home beauty tech. With the proper tools, you'd be surprised just how easy it is to achieve glowing, youthful and rejuvenated skin at home.
1. After removing your makeup and cleansing your pores of all dirt, enlist the help of Panasonic Nano Steamer (HK$3,480) to soften skin and open up your pores with ultra-fine steam particles. This preps your skin for the next step of applying serum, which will be better absorbed, penetrate deeper and remove toxins.




2. With your pores all opened up from the steam, swoop in with our

Temperature Assisted Blackhead Suction Device

(HK$598) to rid your skin of blackheads. Afterwards, turn on the cooling function to reduce and cinch pores. Not only does the device work for extraction and microdermabrasion, but it also provides a mechanical massage to enhance skin's elasticity.

3. For many, plasma beauty technology is truly revolutionary for improving skin conditions like acne and eczema by destroying surface-level bacteria. It also creates a gap in the skin cell membrane to

allow skincare to penetrate through better

. We recommend

Attibe PLANiC Plasma & Dual Galvanic Device

(HK$3,688) for easy and comfortable use at home.

4.

Following the application of your favorite serum and before face cream, you can opt to tackle a range of skin concerns with innovative LED Light Therapy with

Deesse LED Phototherapy Face Mask

(HK$3,980). Use for 10 minutes daily until you can observe visible results (around 4-6 weeks) such as lifted skin, improvement in acne and brightened skin tone, then reduce usage down to 2-3 times weekly.


Stress, lack of movement, and lack of stimulation can all play a role in the appearance of our skin. Amid a global pandemic, it's easy to become negligent of beauty and skincare routines – but we're here to remind you that self-care is just as important as it ever was.
Take A Quiz: