1. Tell us a little bit about yourself.
I was born in Montreal, Canada, and moved to New York City for college. I studied Politics, Business, and Sociology at NYU, and then worked at a fashion modelling company for a while before completing my Juris Doctor degree at Harvard Law. After law school, I worked at Latham & Watkins, and eventually ended up where I am now, working at a startup called Jumpstart.

I've been very lucky in that I've loved everything I have done. I'm very passionate about my work at Jumpstart, which focuses on various aspects of innovation and works to highlight truly inspirational stories through the power of storytelling. The excitement and creativity of innovation really fuel me in my day-to-day life, and Jumpstart's unique skills in connecting innovators is the perfect complement to my passion.
2. What is your beauty regime?

I'm a big fan of efficiency, so I like to keep my beauty regime simple and quick (this is also why I only use makeup products that have sunscreen in them). For me, that basically just means using toner and face cream every morning and night. It's simple, but it works for me.


3. How do you define success?
I define success by how much value I can bring to others. For instance, I feel really motivated and empowered when Jumpstart is able to use the innovation and startup world to inspire young minds. In the Jumpstart Kids program, children are introduced to concepts like social enterprise, sustainability, business planning, and more – hopefully inspiring these kids to dream big and think outside the box.


4. Do you have any beauty secret?
Like I said before, I'm really into efficiency. I'm focused on trying to save as much time as possible, and this philosophy applies to my beauty routine as well. For example, I only wear one-piece dresses, because I can be more efficient in the mornings if I don't have to match a top and trousers. That way, I save 10 minutes a day, which means 70 minutes a week, 4.5 hours a month, and 54 hours a year!


5. How you define beauty?
I believe beauty is not something that depends on how talented you are at slathering a bunch of makeup on your face. Beauty comes from the soul, and a person is most beautiful when they exude happiness and confidence, which makes them glow.

When a person is happy, their smile reaches their eyes, which almost always makes others smile. That's real beauty. Not something that fades away with time or age.


6. How do you balance between work, life, and self-care?
My secret to work-life balance comes back to efficiency again. I try to utilize all my extra time productively, to have more time on my hands to do things I enjoy. For example, I have a folder in my email that contains all the things that I need to review or read. Whenever I'm waiting for the bus, or in a queue, I just pull up the documents in the folder to review them on-the-go.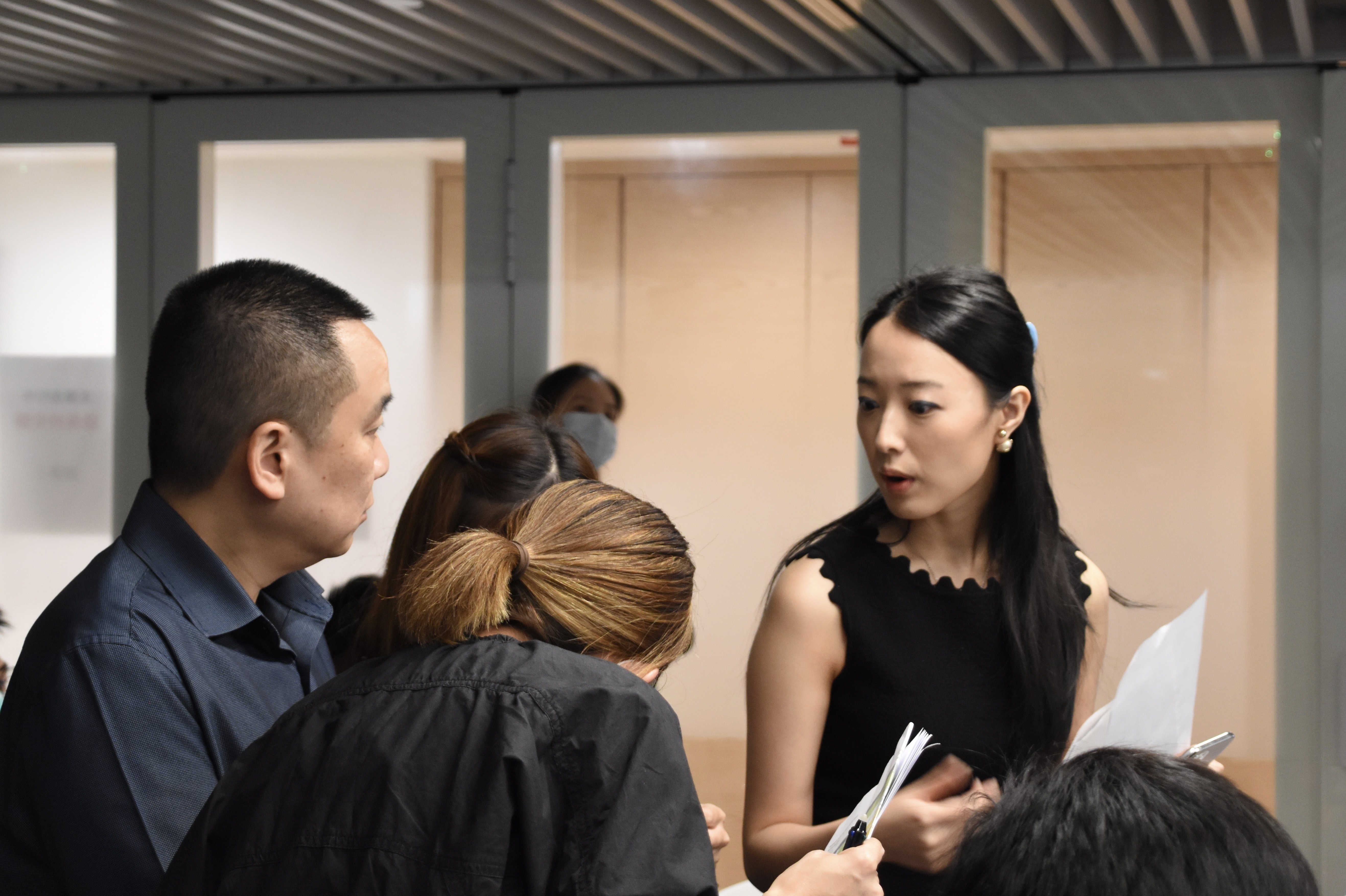 7. You are always traveling, how do you care for your skin and health?
My skin is very sensitive. Whenever I take long flights, my skin gets flaky, red, and irritated. The 'airplane air,' as I like to call it, puts an awful amount of stress on my skin.

I found that applying a thick layer of mask in the form of cream really helps. When I slather it on, it feels really heavy and sticky, but it's worth it because when I land ten hours later, my skin feels hydrated and fresh. SKIN NEED 07C Nourishing Ceramides is one product that works really well for this.


8. How do you relax at the end of the day?
The best relaxation for me is to curl up with a good book. It helps me to unwind, and relieves me of any stress or fatigue that built up during the day.