1. Tell us a little bit about yourself.
Model turned Professional Makeup Artist
I'm a beauty lover and can talk about skincare and makeup all day! I work as a makeup artist in fashion and advertising, as well as clients and celebrities for events and photoshoots. I've worked in tonnes of cities and plenty of years in Hong Kong. I'm also a beauty writer for local publications and my site, the BEAUTY talk, trying new treatments, interviewing industry people, and knowing about new beauty trends.
2. What are your beauty regimes?
I'm pretty standard with my routine for those in the beauty world, but if you're not a part of that world, you may think it's a lot. Mornings are one light gel cleanse, a toner or essence, vitamin c product, followed by a moisturiser or sometimes skip it and go straight to SPF depending on the one I'm using that day. SPF is non-negotiable 365 days a year.
Nighttime routine changes, but I always do a double cleanse to remove makeup and sunscreen properly, then an acid toner or hydrating essence, eye cream, serum, and moisturiser. Around once or twice a week, I do prescription-strength retinol, so no acids that night, and focus on nourishing my skin.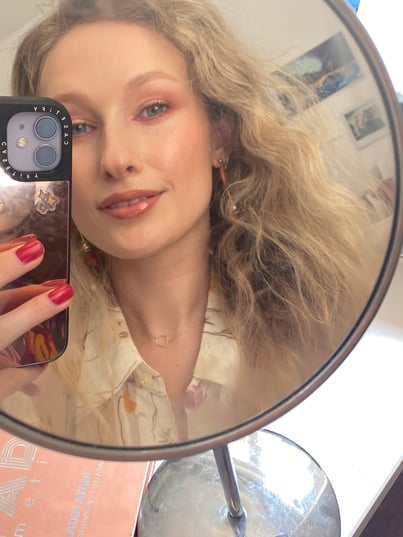 3. How do you define success?

Everyone will have a unique definition of how they feel successful, but for me, happiness should be the biggest parameter. If you are happy with your life, that's a success, and it can be small things that make you happy.
I think for feeling empowered and motivated, I have the same answer. Knowledge is power. Having knowledge or building knowledge in my industry's subjects and areas gives you empowerment and motivation to continue.
Never stop learning.
4. How do you achieve work-life balance while keeping up with self-care? Any tips to share?


Remembering to take care of the things that allow you to work, which is your body and your brain. If these are fatigued, your work isn't going to be optimal, so take the time.

Make your beauty steps rituals, not strict quick routines. Oh, and make sure to move your body every day. Even some light stretching before bed is so helpful.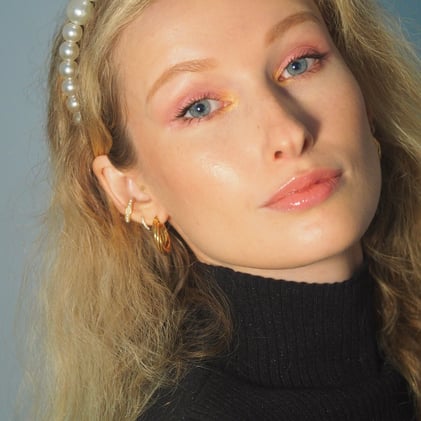 5. You were always traveling, how do you care for your skin and health?
Bring all my skincare with me! Still doing your skincare routines even if your tired from the day of adventuring through a new city. Oh, and SPF SPF SPF always! Sun hat!
My health tip is to keep exercising, one of my favourite ways to explore new cities is to go on a walk/run around the new town before breakfast, you will see so many new things and locals starting their day, just remember where your hotel is on google maps to get back.
6.

How do you relax at the end of the day?
As a freelancer, I could be working at any time of the day, including late at night. So 10 pm is my shut the computer time, have a shower, do my skincare, and now after meeting the wonderful Deesse LED Mask at THEA! I spend 15 minutes under my LED mask, a perfect little treat just before bed.